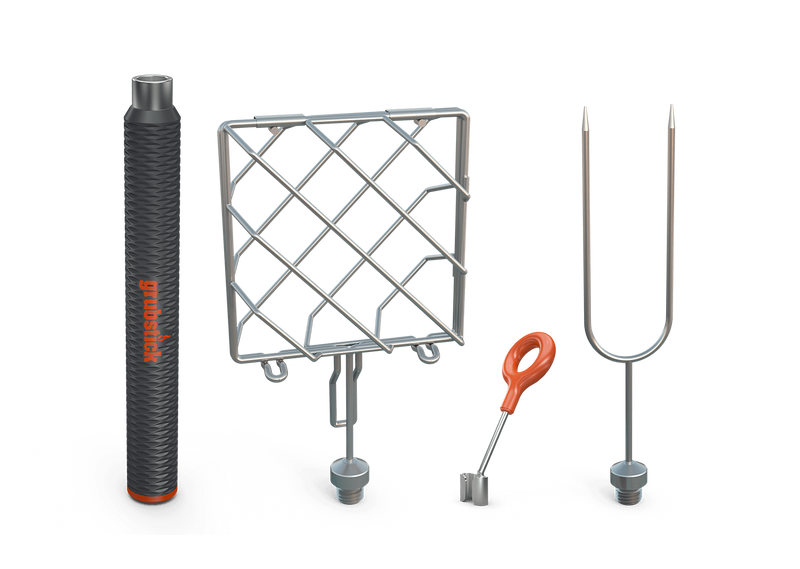 Things you can make with this kit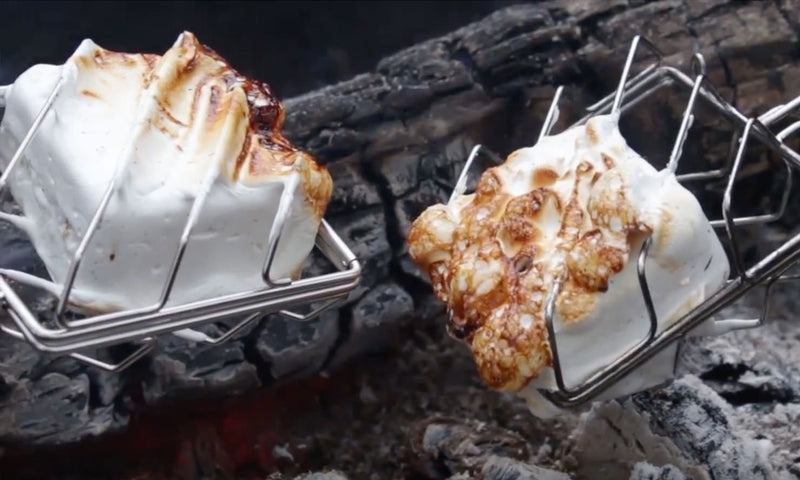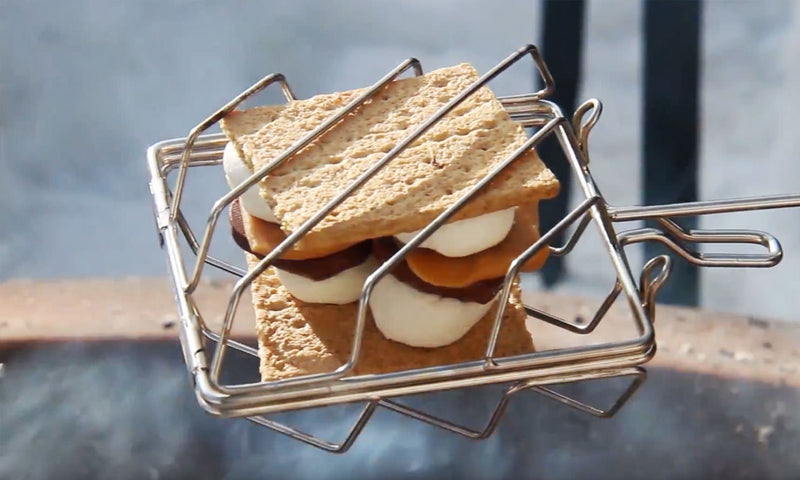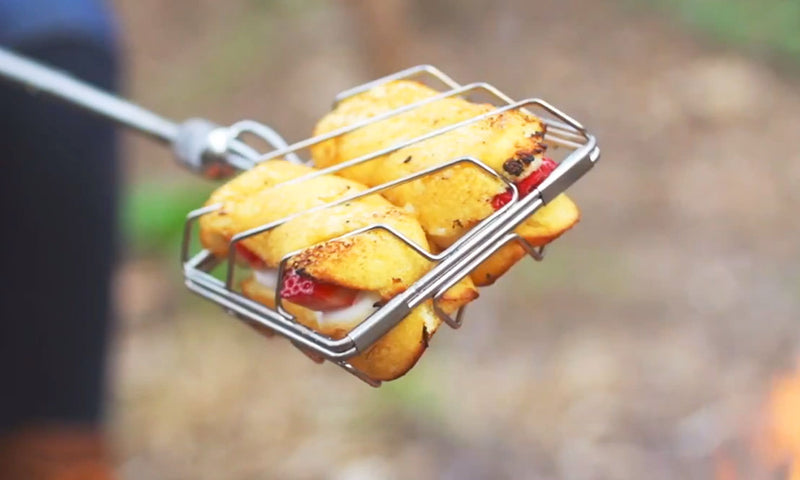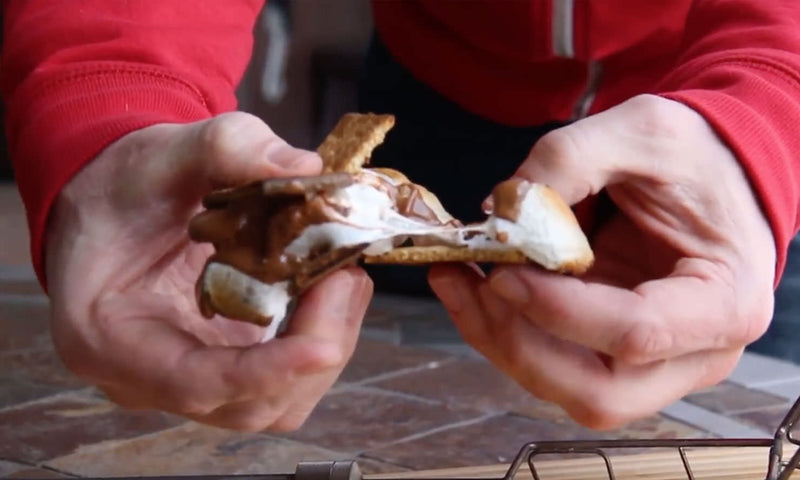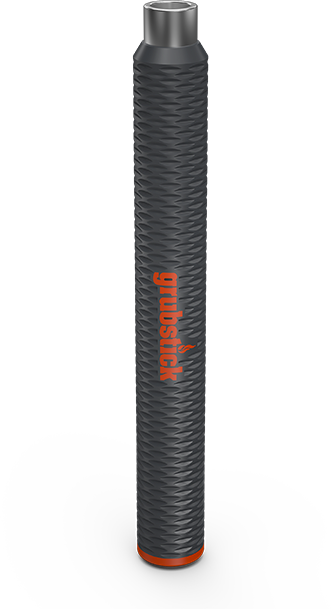 Grubstick Handle
Extends from 34.25" to 38.25" with attachments, for a comfortable fire distance. Heat & slip resistant, comfortable for both adults and children.
Telescopic Handle
Extends up to 38.25 inches
Easy to store & transport
No slip grip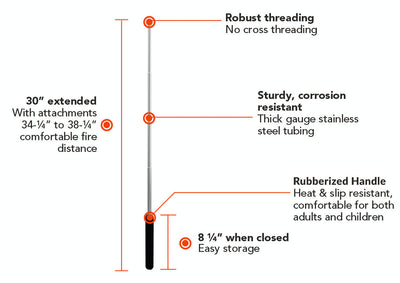 Grubfork
Forget everything you think you know about hot dog sticks. This is the Cadillac of hot dog sticks.
Hot dogs
Brats & sausages
Roasted ice cream
String Cheese
Marshmallows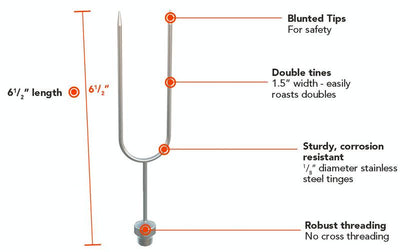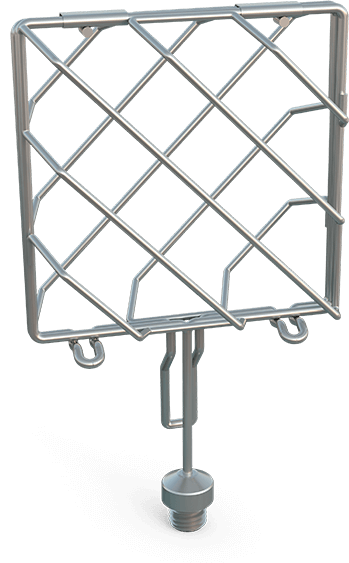 Grubcage
Consider this: assemble your s'mores before cooking them over the fire.
S'mores
Waffles
Fruits & Vegetables
Chicken thighs
Roasted ice cream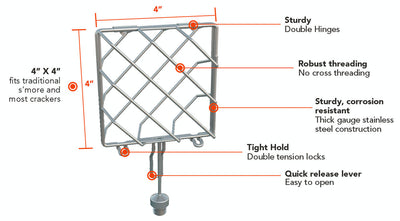 Release Tool
This clever little device allows you to remove your food from the cage while hot. No more burnt fingertips!
Are you someone who wants to keep your campfire food experience sweet and simple? The Grub Stick Intro Kit is perfect for those who are content to work with just the absolute necessities! This kit is ideal for anyone who's looking to enjoy tasty food and the great outdoors at the same time—and let's be honest, who isn't? No matter if you're taking a camping trip miles and miles away or stayin' put in your backyard, our unique and useful Grub Stick fire pit skewers are a fantastic addition to your camping equipment. The Grub Stick Intro Kit comes with all the essentials for a fun and delicious meal over an open flame. This kit includes a heat-resistant GrubStick Handle, GrubFork, GrubCage, and Release Tool. With these innovative fire pit skewers, you're sure to make your outdoor experience a memorable one.
New Recipes delivered to your inbox