Things you can make with this kit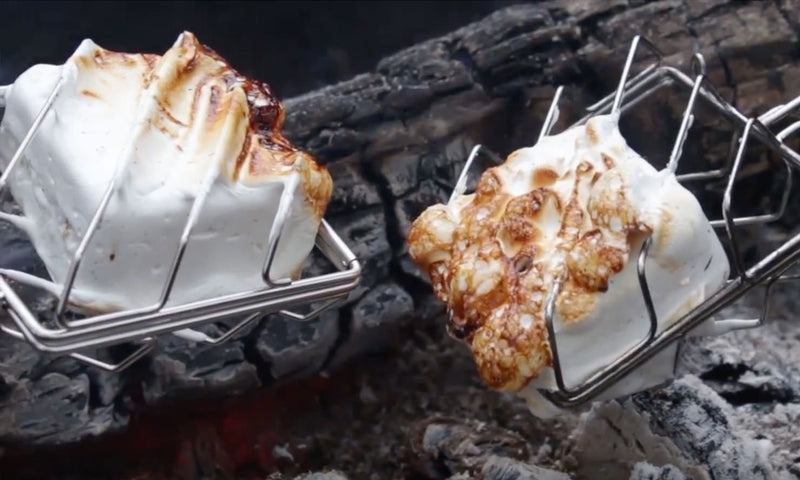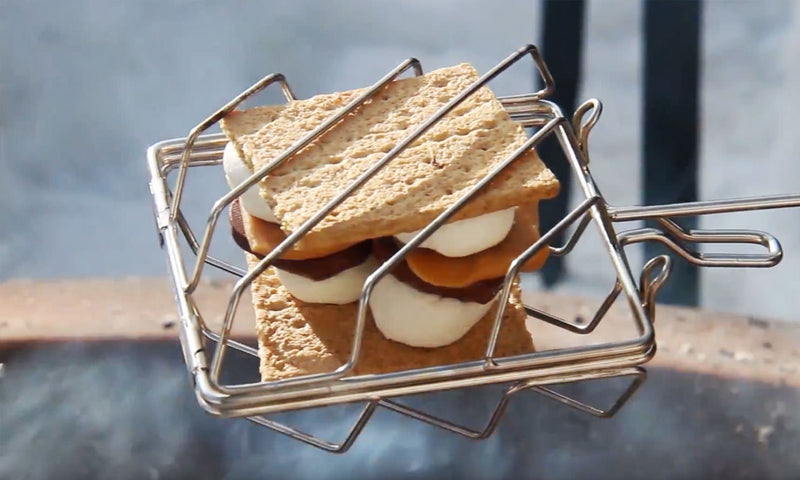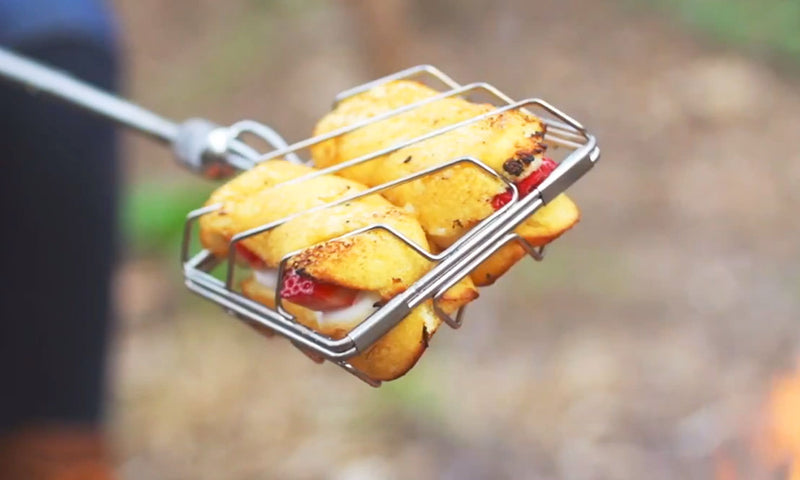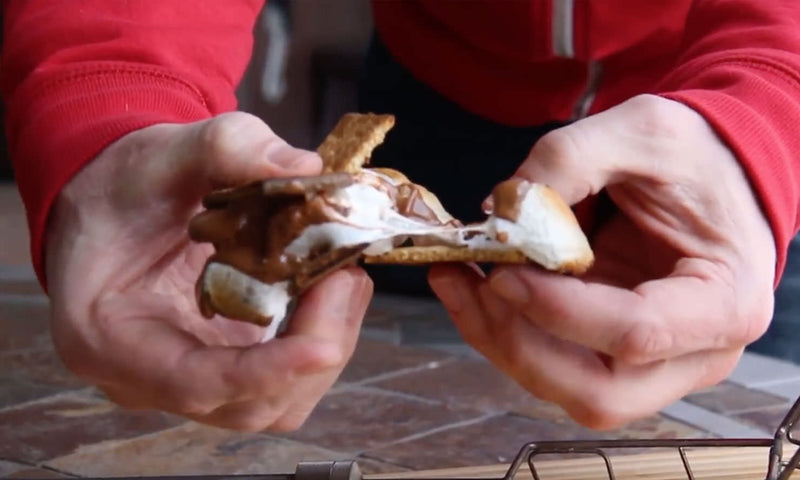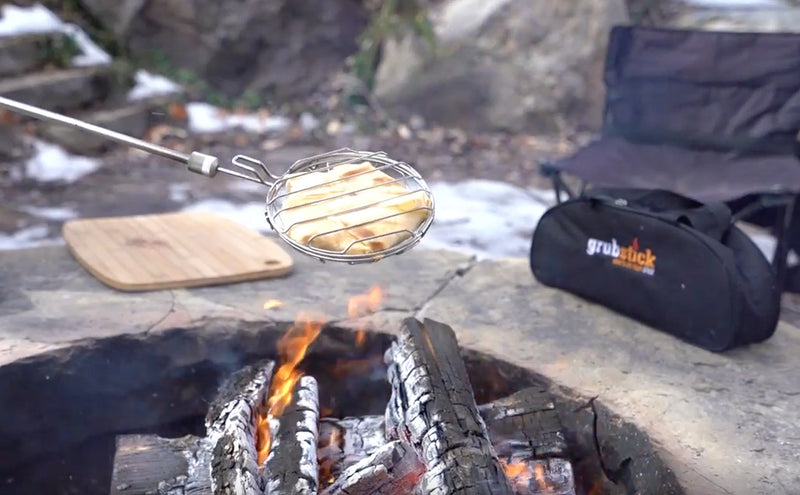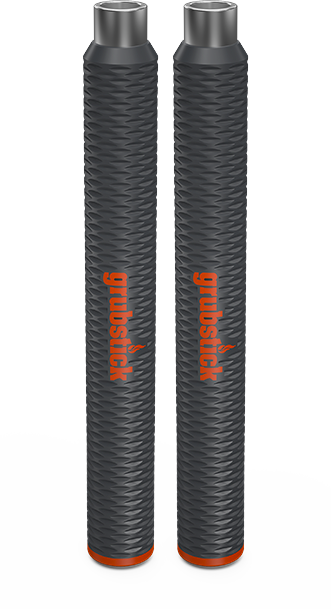 Grubstick Handle (2)
Extends from 34.25" to 38.25" with attachments, for a comfortable fire distance. Heat & slip resistant, comfortable for both adults and children.
Telescopic Handle
Extends up to 38.25 inches
Easy to store & transport
No slip grip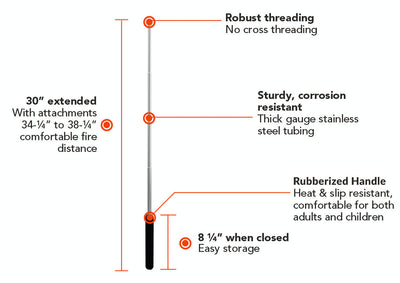 Grubfork (2)
Forget everything you think you know about hot dog sticks. This is the Cadillac of hot dog sticks.
Hot dogs
Brats & sausages
Roasted ice cream
String Cheese
Marshmallows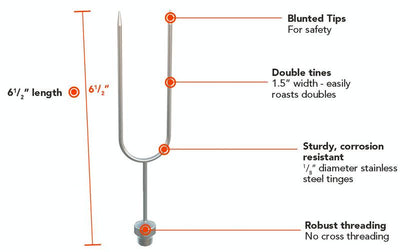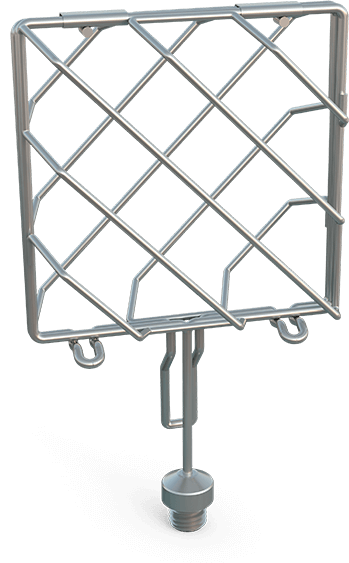 Grubcage
Consider this: assemble your s'mores before cooking them over the fire.
S'mores
Waffles
Fruits & Vegetables
Chicken thighs
Roasted ice cream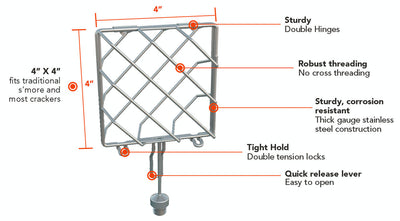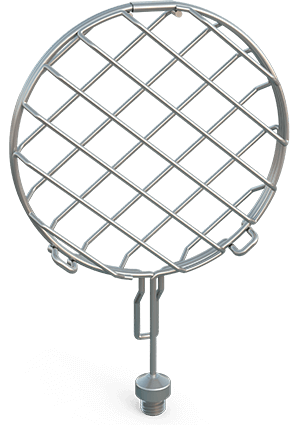 Burgcage
Built for carnivores and vegetarians. Roast any piece of meat or meat patty, fruit, vegetable or make amazing crepes.
Meat
Pineapple
Pastry Crepe
Tomatoes
Vegetables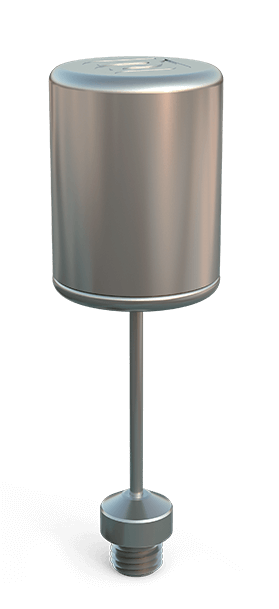 Grubpocket
Create golden brown bread twists, pizza tubes and mouth watering cannolis with this ingenious attachment.
Sweet pastry cups
Savory pastry cups
Bacon bowl
Pizza cups
Teriyaki steak bowl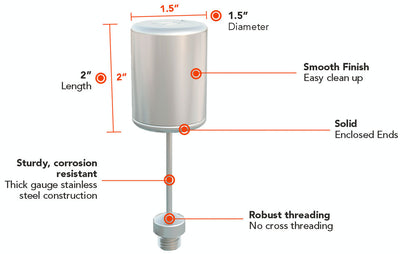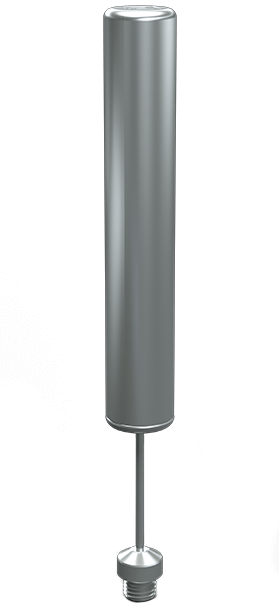 Grubtube
Create golden brown bread twists, pizza tubes and mouth watering cannolis with this ingenious attachment.
Bread sticks
Cannolis
Cinnamon roll twists
Pizza tubes
Bread twists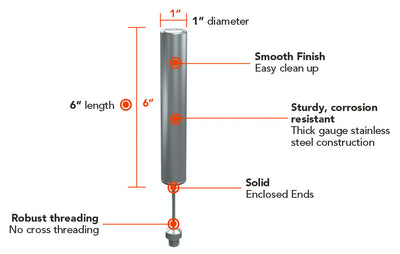 Bacon Clip
The perfect companion to the Grubpocket. Simply wrap on the bacon, clip it, grill it, eat it!
1.5" in diameter
Release Tool
This clever little device allows you to remove your food from the cage while hot. No more burnt fingertips!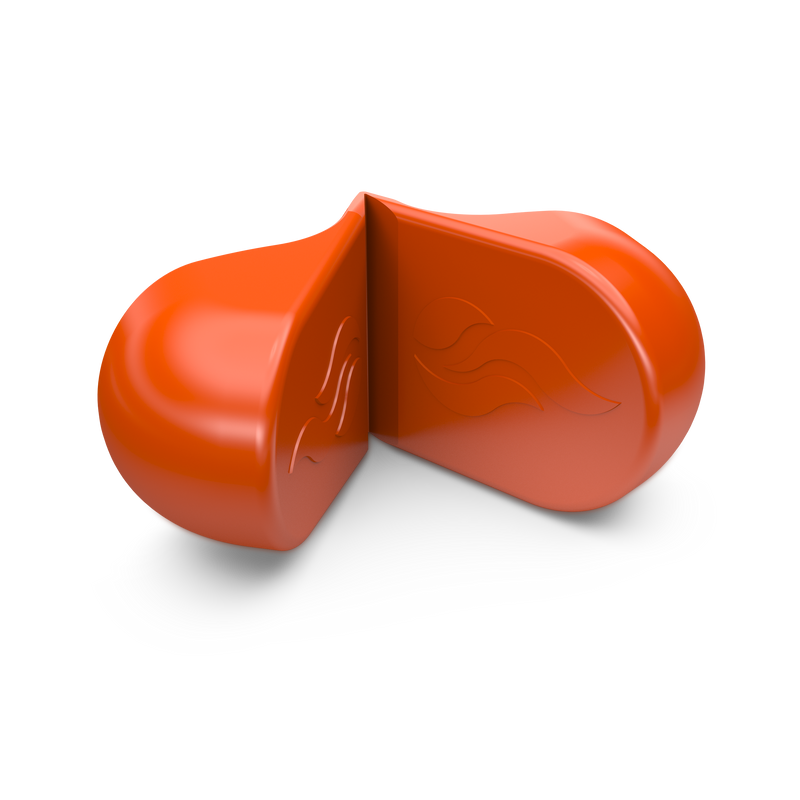 Grabber
Keep your fingers cool with this small fingertip mit. Easy to use, easy to store!
Hot Pad
Rest your hot cages on this hot pad. It will make sure the only melty thing around is the center of your s'more. Be sure to use it on a flat surface.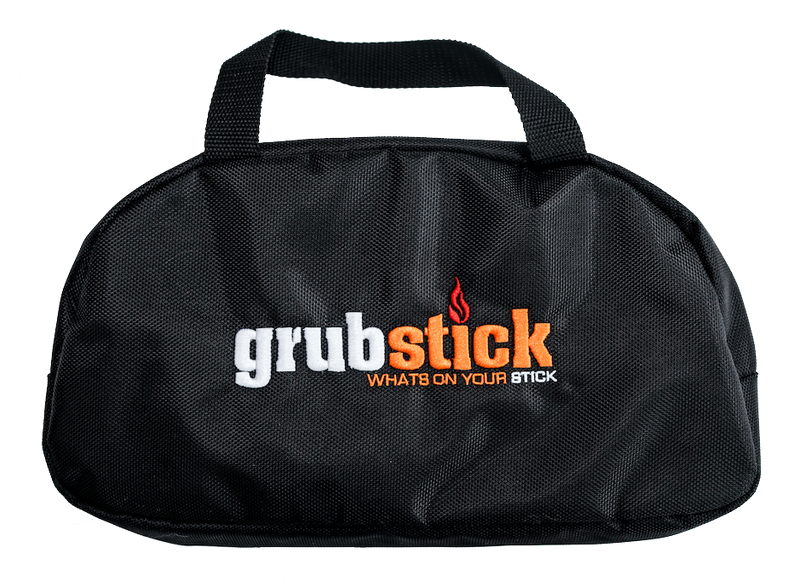 Bag
Travel is easy with this durable and compact bag. A great bonus and is valued at $12.95.
Want to kick outdoor cooking up a notch? With the Grub Stick Deluxe Kit, you can do exactly that. You'll love the convenience of an additional Grub Stick handle and more open fire cooking equipment for even more variety. This kit comes with everything you need for better tasting food, including 2 GrubForks, 2 GrubCages, 2 BurgCages, 1 GrubPocket, and 1 GrubTube. The Grub Stick Deluxe Kit isn't only useful for adding different foods to your campfire menu— it also provides a good time! So, grab a friend and take your Grub Stick and open fire cooking equipment to the great outdoors (or your backyard!) for a fantastic time. Little, if anything, will beat the experiences you'll have cooking with the Grub Stick Deluxe Kit.
New Recipes delivered to your inbox